Gaea Documentation
The documentation is organized to help you get started with Gaea quickly and easily regardless of your skill level.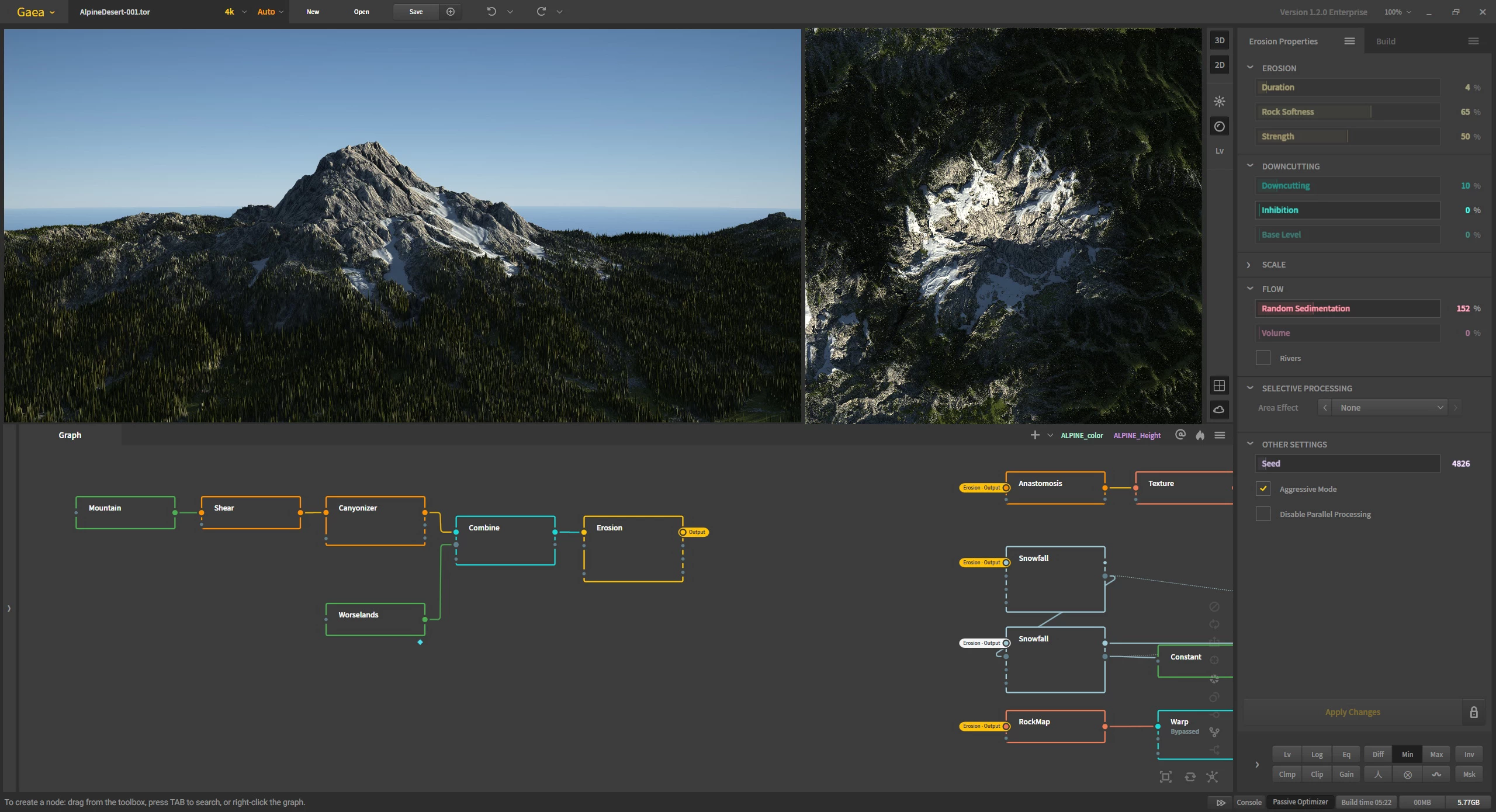 Use the Light/Dark switch at the bottom to change the visual style of the documentation. Dark mode may be easier on the eyes at night.

Learn about Gaea, its different concepts, getting around the interface, and how to create and export terrains.
Frequently visited: Installing Gaea | Getting around | Your first terrain | Infinity Graph | Look Dev | Portals and Chokepoints | Terrain Scale | Using Watson for Troubleshooting

The Node Reference provides detailed information on each node and sculpting tool.
Frequently visited: Erosion | Snowfall | Stacks | SatMaps | Mesher

You can find answers to the most common questions and scenarios.
Frequently visited: Purchasing | Requirements | Licensing